As your local water utility provider, we strive to keep you continually updated on all matters related to your water service. If you do not find the information you need, please contact our office and we will gladly assist you!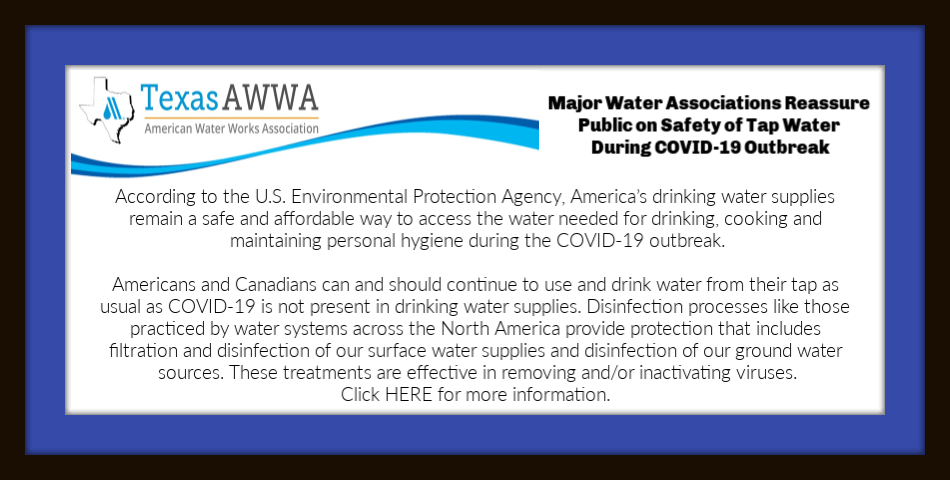 In attempt to be proactive and socially responsible, our lobby will be closed. All business transactions and New Service will be conducted through our drive-thru window, email or fax. Our phone...
Coronavirus (COVID-19) Information

The health and safety of our customers and employees is a top priority of the Rockett Special Utility District board and management. Below are a list of...
Damage to the District's meter and/or endpoint will result in replacement of the damaged equipment. The fee(s) for replacing damaged equipment is passed on to the customer.
Click HERE for more...
Rockett SUD provides the latest technologies that exist with Beacon E-Series water meters. This technology results in a more accurate accounting of water being consumed, allowing us to remotely...
Get connected to Eye On Water! Visit https://eyeonwater.com/ to receive FREE leak detection alerts. It's an easy and helpful tool to track water consumption down to the hour. You can also choose...
Make quick, secure payments to your account using our automated phone payment system with a Credit Card or eCheck. These services will be available 24/7 for your convenience.
1-888-703-9188
Rockett Special Utility District is not responsible for and cannot provide trash services/collections. Customers located in The City of Waxahachie or The City of Red Oak's Sewer and/or Garbage...
We offer Draft by Credit Card Download Draft Request Form and submit it by mail to P.O. Box 40, Red Oak Texas 75154 or fax to 972-617-0030.
Say goodbye to paper bills! Make your life easy and green by registering to use E-Bill, the easy, fast, secure, and totally paperless way to receive your Rockett Special Utility District's monthly...
If payment is not received by the due date shown on the past due notice, a $50.00 delinquent fee will be assessed and your service is subject to immediate meter lock for non-payment.
The past due...
The Texas Commission on Environmental Quality (TCEQ) requires every water supplier to develop and implement a comprehensive cross connection control program for the elimination of existing cross...